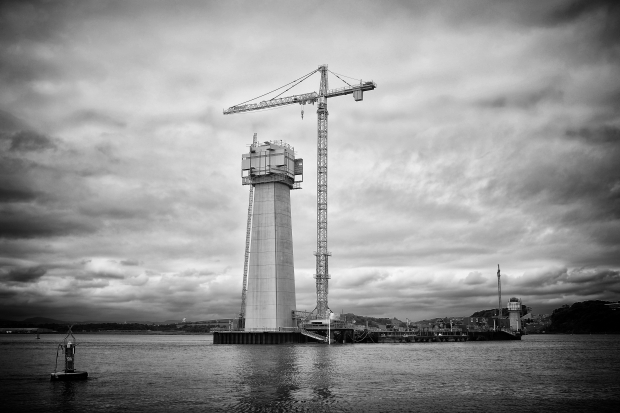 Programs include Crane Insurance, General Liability, Umbrella Policies, Workers Compensation, Railroad Protective Policies, and more.
Learn More
Insurance for Cranes, Rigging, Millwright & Construction
Insurance for the Construction Industry is growing more complex everyday.  You need a broker you can trust to ensure your business is protected and your operation keeps moving smoothly.  From OCIPs to crane rental and railroad protective policies, we have you covered.
Contact us
Important Insurance Coverages to Know
Crane Insurance
Crane insurance typically refers to physical damage to the crane itself.  If you rent cranes, you need crane rental insurance with a limit high enough to cover the rental.
General Liability
General liability for a crane or rigging company covers bodily injury and property damage. The cost of general liability for a crane company is based on revenues, scope of work, and location.  The premium can vary greatly depending on State laws where you operate.  Typical GL limits are $1 million per occurrence and $2 million general aggregate.  However, limits of $2 mlllion / $4 million are sometimes available.
Umbrella & Excess Liability
Many construction contracts require an umbrella or excess liability policy.  Umbrella policies generally provide additional limits over both auto and general liability, while excess liability provides higher limits over only GL.  The cost of an umbrella or excess policy for a construction company depends on many factors.  Most contracts in larger cities require contractors to carry a minimum umbrella limit of $5 million.
Workers Compensation
Workers compensation is mandated in nearly every state.  A work comp policy provides benefits for employees injured on the job.  The rates for operators can be quite significant due to riskier nature of construction and cranes in particular.  It's very important to have a knowledgeable broker to help you properly classify your payroll.
What We Offer
Not all brokers are created equal.  Need a contract reviewed? We'll do it.  Is your contract with your subs ironclad?  We'll make sure it is.  Need to increase your umbrella limit for one project? Done.  Need guidance through an audit?  We'll be there.  Need to incorporate a new entity or holding company? No problem.
Knowledge is power.  Arm yourself with the most knowledgeable brokers in the market.
We deliver exceptional construction and transportation risk management along side the most competitive policies on the market.  Whether you're a new company with a boom truck and couple of forklifts, or one of the largest tower crane operators in the country, we have the professionals to best mitigate your risk and lower your insurance costs.
If your operation includes any of the following operations our program will reduce your insurance costs and give you the greatest fire power in the event of a claim.
Crane and Rigging ~ Millwright ~ Heavy Hauling ~ Tower Cranes ~ Industrial Rope Access ~ Bare Crane Rentals ~ Crane rentals with Operators ~ Boom Trucks ~ Heavy Construction Equipment ~ Specialty Transport Operators
Loss control is critical to your bottom line.  Our services are best in class and include:
Contract Analysis ~ Indemnification and Subcontractor Agreements ~ Online Risk Management ~ Training and Education Programs ~ OSHA and Regulatory Information ~ OSHA Inspection Assistance
Our Work Flow
Analyze
What are your exposures? Do you have Indemnification & Hold Harmless Agreements? Subcontractors?
Implementation
Appropriate insurance limits and coverage is placed.  Contracts are enforced.  Safety program initiated.
Hands On Support
We're in touch with our clients daily.  Whether it's increasing limits, surety bonds, or contract questions, we're here.
Frequently Asked Questions
There is an overwhelming amount of information needed to successfully run a rigging, millwright, or construction operation.  Regulations and State Laws are constantly changing.  Projects are asking for higher and higher limits.   Healthcare expenses are soaring.  There are so many factors impeding today's businesses from focusing on what they do best.  We can provide you with the knowledge, tools, and expertise to navigate the headaches and put your attention on running your business.
What is Riggers Liability?
Riggers liability refers to insurance for liability arising out of moving equipment or property that belongs to others.  Standard general liability policies exclude coverage for "property of others in your care, custody or control".  So if you damage a power generator while lifting it onto the roof of a skyscraper with a crane, it would be excluded.  In this case you would need Riggers liability to cover the damage.  Typically this coverage is added onto an inland marine or cargo policy.
What is Risk Transfer?
Risk Transfer is the transfer of liability from one party to another via a contract.  It is critical to protecting your business and keeping insurance costs down.  For example, subcontractors should indemnify you for any damages they are responsible for.  However, risk transfer is alone is not enough.  We've seen businesses hit with million dollar claims from subcontractors because their workers compensation wasn't valid in a certain state, or their policy contained dangerous exclusions.  As experts we can help you identify and avoid subs with bogus coverage.
What Insurance Coverages Do I Need?
We are a full service firm meaning we offer all lines of insurance coverage, including life, health, benefits, home and auto.  As a rigger, millwright, or construction firm you'll need workers compensation, disability, general liability, truckers or business auto liability, cargo, riggers liability, and most likely an umbrella.  In many states jobs are requiring insureds to carry a $10 million umbrella or higher.
Contact Us
Drop us a line anytime, and one of our customer service reps will respond to you as soon as possible Email